Once your Hosting service got active. Your Web Hosting Account details will be sent to your registered email address.
Please make sure that you have checked your email inbox Promotion, Spam, and Social folders. If you fail to find the mail there or gets deleted. The last hope, is to have a look at your Client Area >> Email History.


The subject of Mail: TheBeeHost New Web Hosting Account Information
Here is the Template, How we ordered the info in it.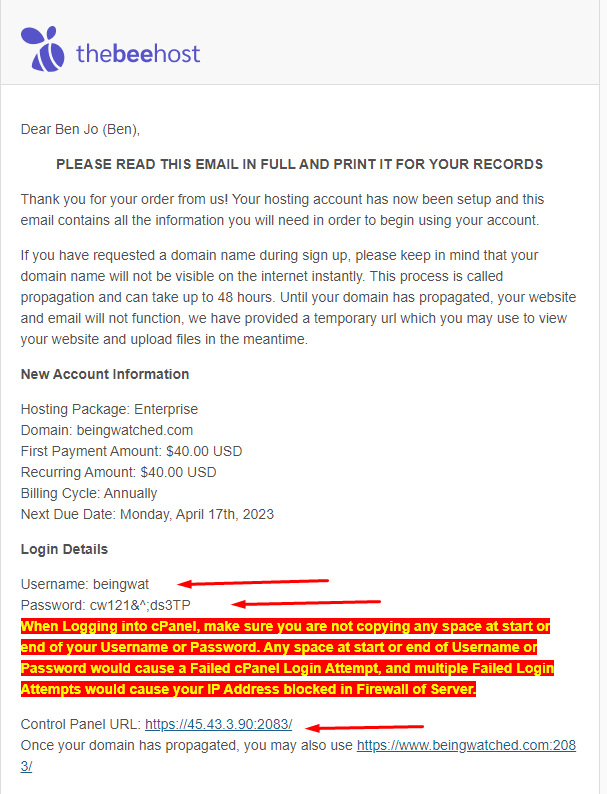 Still, you didn't get the details?

Then, You should have to contact our Technical Department via ticket.

Ticket Guide